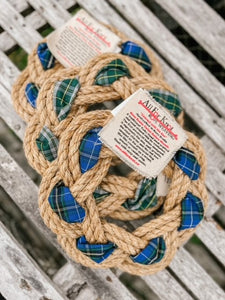 All for Knot Rope Weaving
We are thrilled to carry All For Knot Rope Weaving Inc. in our shop. All For Knot Rope Weaving is in the business of reclaiming and keeping traditional Maritime history alive. For anyone seeking nautical décor to "Connect with the Sea," they are the leading provider of traditional, hand woven, knot products crafted with the highest quality rope and traditional finishes.

All For Knots' intent is to keep history alive, rope out of landfills, and create designs that generate memories that "Connect with the Sea" allowing folks to experience the ocean at their door, wherever that may be.
Coastal Inspired
We are so blessed to live in the beautiful Province of Nova Scotia.  Nova Scotia is almost completely surrounded by ocean. Our way of life is shaped and defined by our proximity to the ocean. We are inspired by our life on the East Coast and love all things nautical.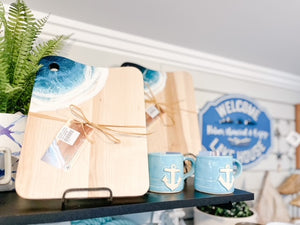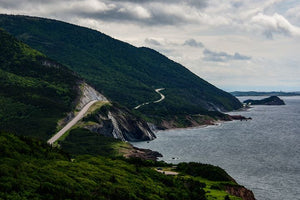 Celtic Inspired
Here in Nova Scotia we have our own unique culture and way of life. We have many cultural influences including Mi'kmaq, French Acadian and African. As well, centuries ago, this Province, named "New Scotland" became home to Gaelic speaking immigrants from both Scotland and Ireland. We have a strong Celtic heritage and are very proud of our Scottish and Irish roots.